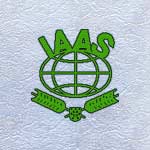 HOME PAGE


Šta je IAAS?


WORKSHOP
JOIN US TO SUMMER SCHOOL
Philosophy
Programme
Topics


YUNIT - RES


IAAS Calender


Letnja škola
Division for Energy Efficiency and Renewable Energy Sources of the Institute for Agricultural Engineering and IAAS - Belgrade for the
World Solar Program 1996-2005
RENEWABLE ENERGY SOURCES FOR SUSTAINABLE AGRICULTURE, FOOD CHAIN AND HEALTH FOR ALL '98
Education and Training Workshop is being held from 3rd to 16th August 1998 in Belgrade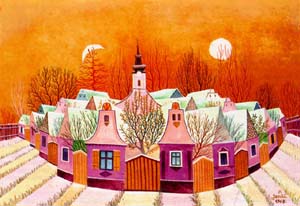 Organizations in Charge:
Agricultural Faculty of the University of Belgrade, Divison for Energy Efficiency and Renewable Energy Sources of the Institute for Agricultural Engineering and IAAS Belgrade, Yugoslavia, Tel. +381 11 316-1880, e-mail INSAGENG@EUnet.yu and iaas.belgrade@beotel.yu
Development and uptake of RENEWABLE ENERGY SOURCES(RES) technologies can contribute to the development of sustainable agricultural production and food chain, as well as to improve living, health, and education conditions world-wide. Sustainable development, health security, environment and social sustainability and RES development and implementation are inextricably linked.
An open to all on a first come basis workshop - 5 days RES educational program is to be conducted in English and proceeded by the 5-11 days hands-on workshops, which are to be conducted depending on participants' interest in villages in remote mountain and other rural areas as well as in agricultural and agro-industrial organizations. Workshop covers the fundamental principles and practical use of solar, geothermal and biomass energy. The workshop gives participants the elementary knowledge and skills to design, install and maintain renewable energy systems. Instructors - leaders in their fields will bring the most up to date information in renewable energy technologies. Classroom and laboratory work is combined with practical installations tours and case studies. Workshop is in English.
Energy resources. Energy production, utilization and environmental consequences - greenhouse effect.
Sustainable agriculture, food chain and development. - energy conservation, environmental technologies and RES in agriculture and food processing.
Renewable energy sources - kinds, natural fluxes. Resources technical and environmental assessment including health aspects and indicators. Technically usable potentials determination.
RES technologies - passive and active solar thermal and geothermal components and systems - greenhouses, water heating, cooling. PV - water pumping, etc.
RES use for residential, medical-health control, educational, commercial, and industrial applications.
Energy economics and sociology - economic rates, competitiveness. Centralized/distributed energy. Research, development, industrialization/commercialization.
Biomass and Waste for Energy and Chemicals - Wastes and residues management. Biofuels for homes, machinery and cogeneration.